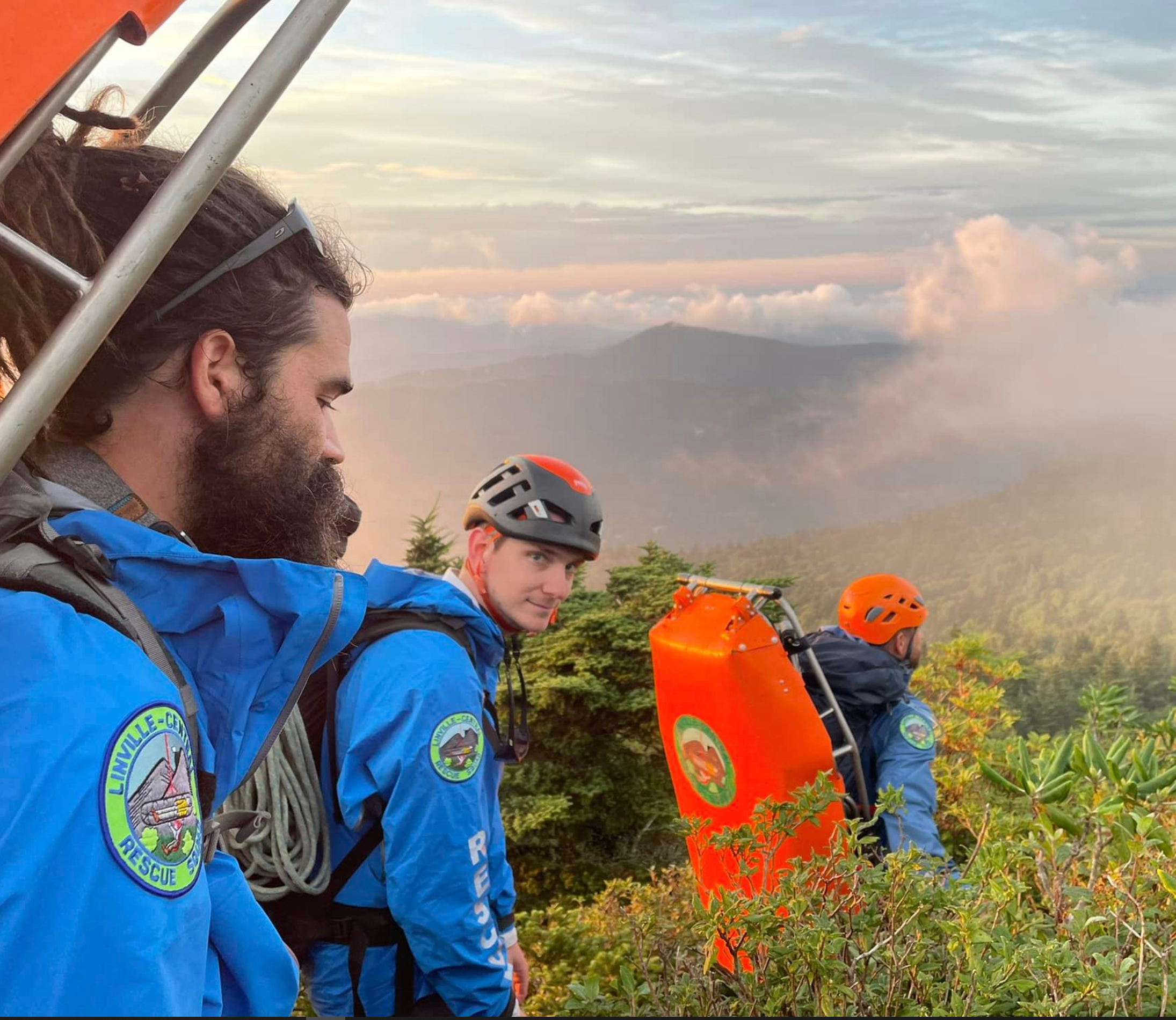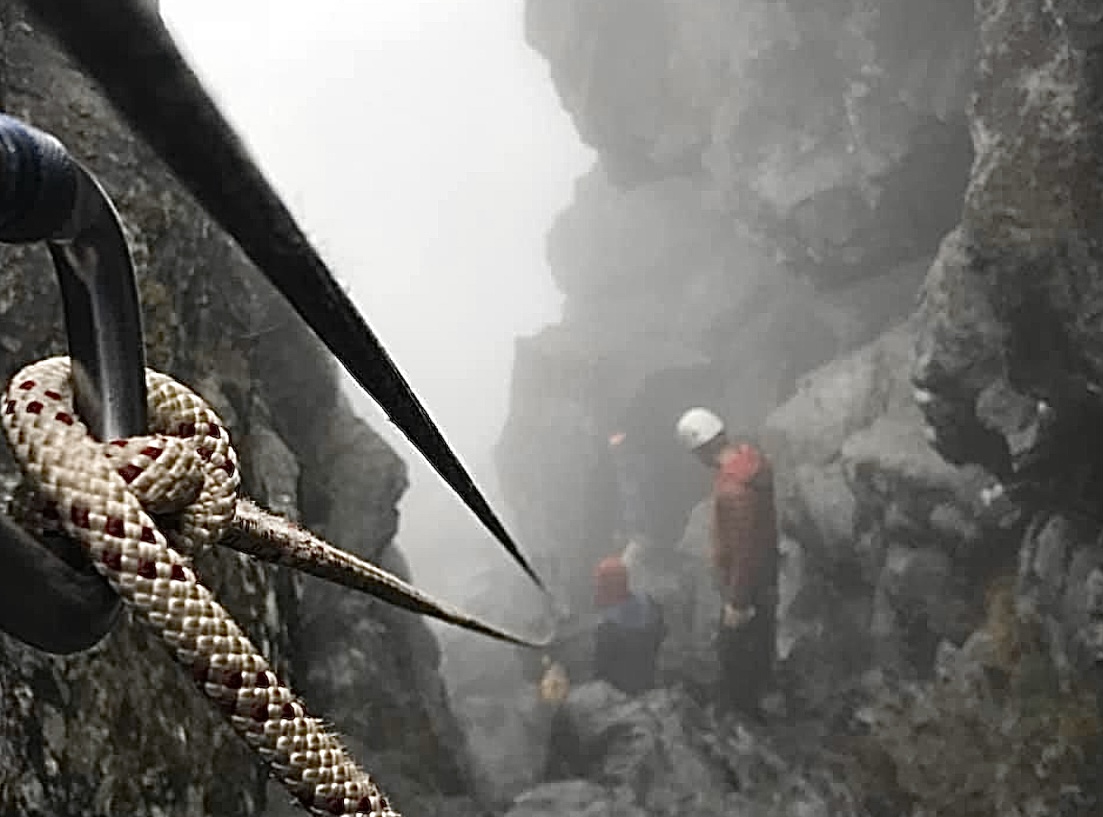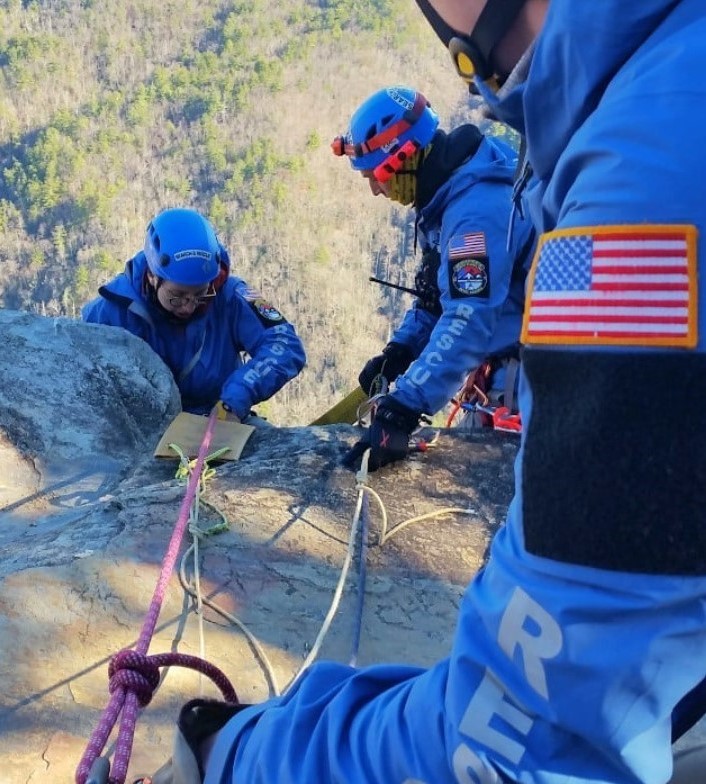 Our Mountain Search and Rescue Team is a volunteer group of dedicated individuals that responds to technical mountain and rope rescues in Avery County and as requested throughout the mountain region of western North Carolina. They are one of only five such teams recognized by North Carolina Emergency Management (MSAR 1) in technical and rope rescue. With many miles of mountain trails, waterfalls, and numerous rock climbing and wilderness areas, falls and injuries are not uncommon. As a team, we provide the ability to locate, access, stabilize, and transport patients from difficult and often life-endangering terrain. Our members hold state and national certifications in technical rope rescue, land search and rescue, water rescue, snow/ice rescue, and in medical care from emergency medical responder up to the paramedic level. The MSAR team's history in rope and technical rescue goes back over 30 years and today several of its members are nationally known rope rescue instructors.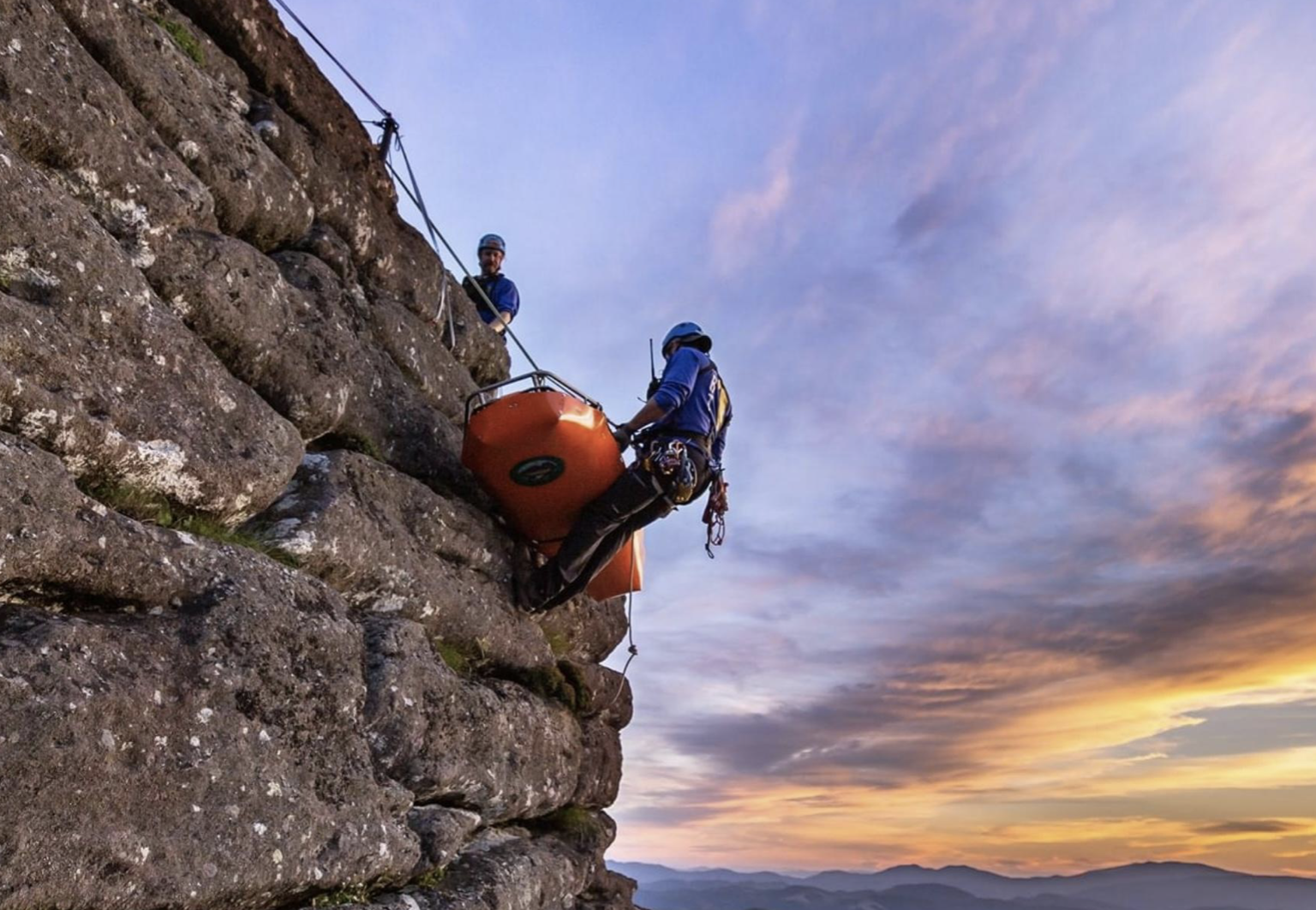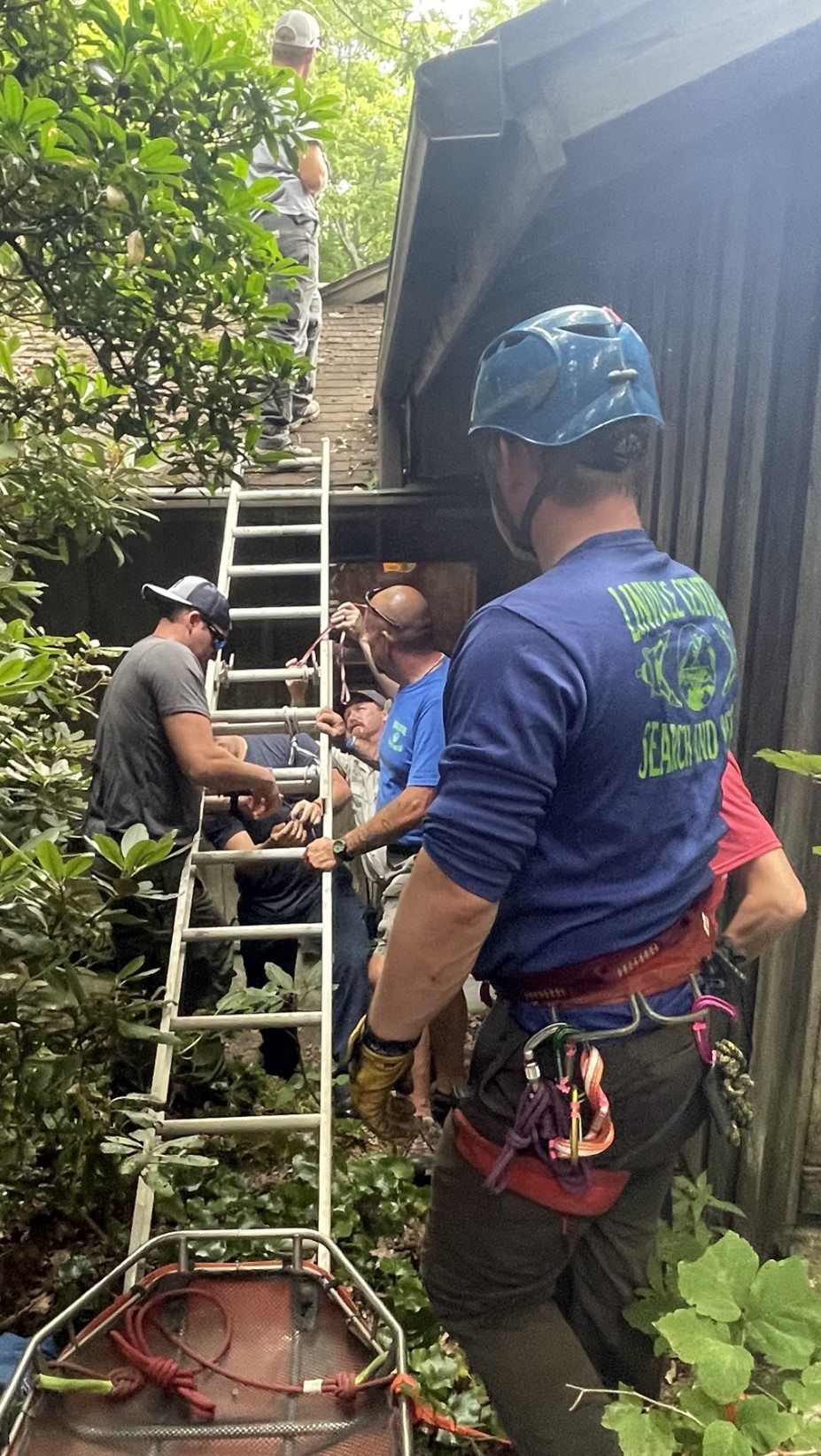 Mountain rope and technical rescue skills aren't always used on a mountain!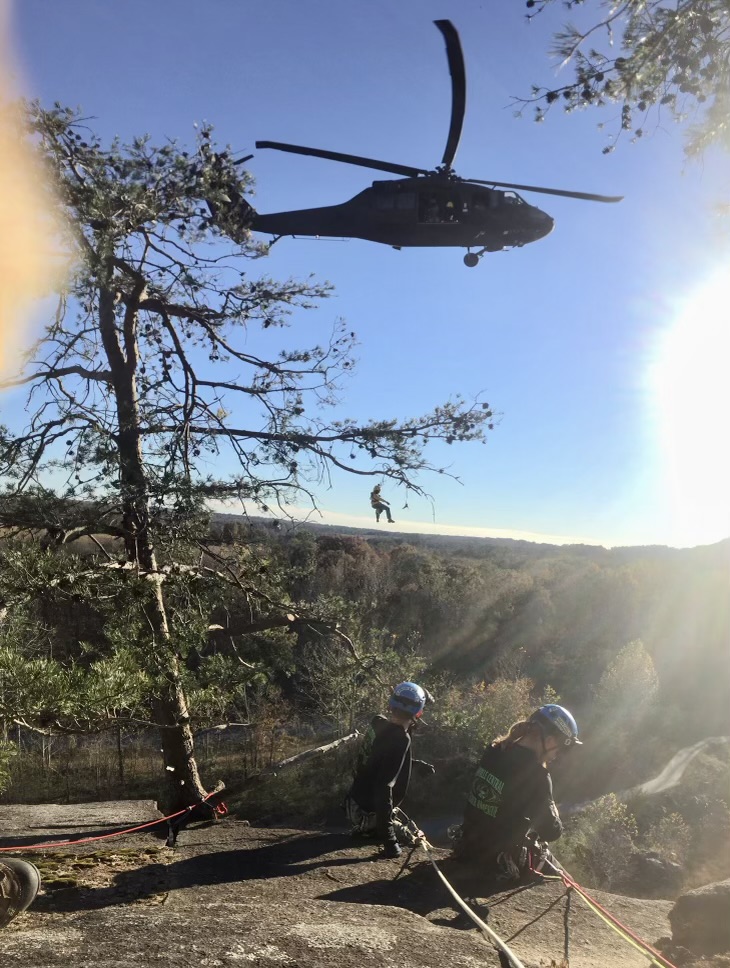 Linville-Central MSAR Team and NC National Guard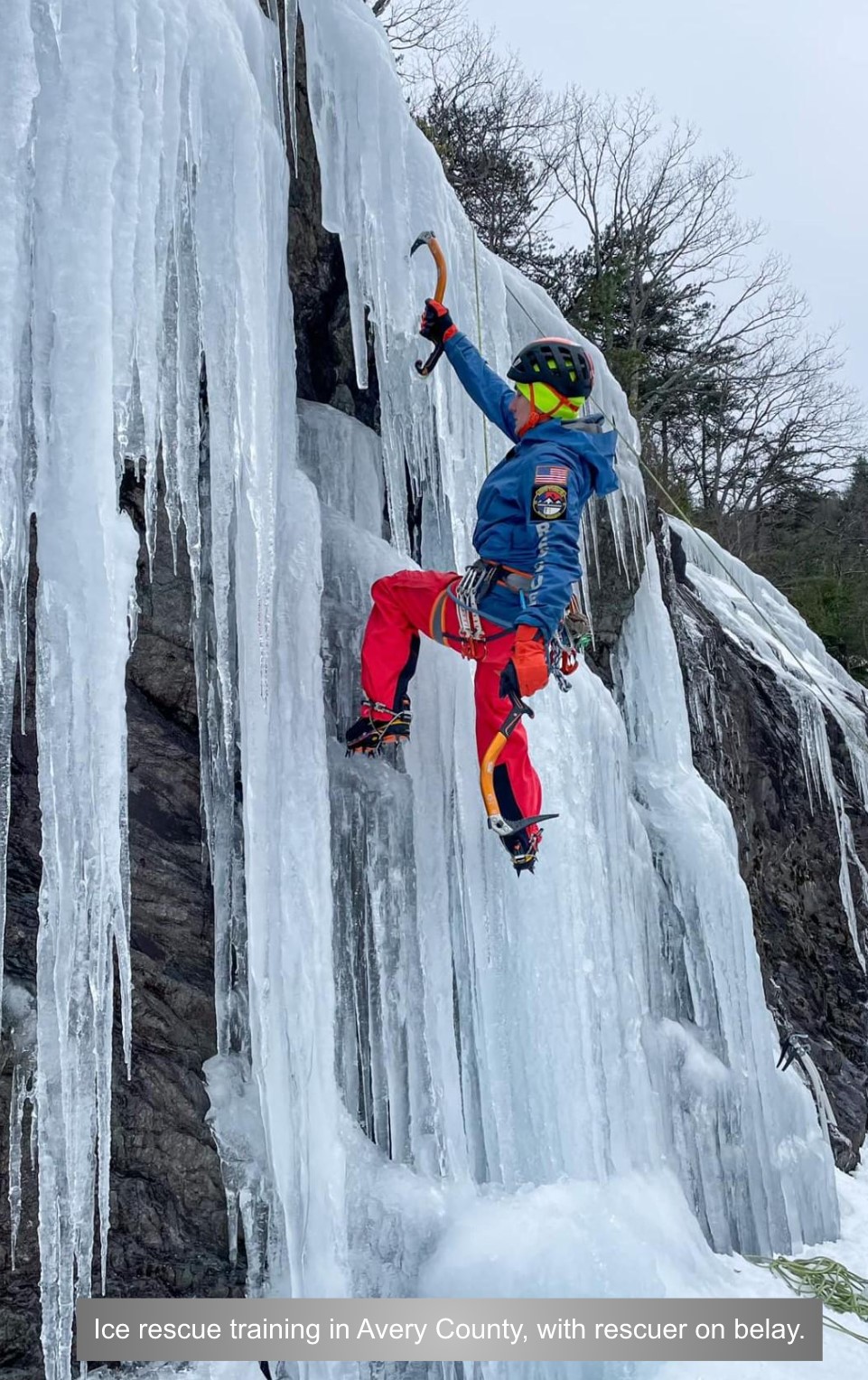 Linville-Central rescuer on belay during Ice rescue training.