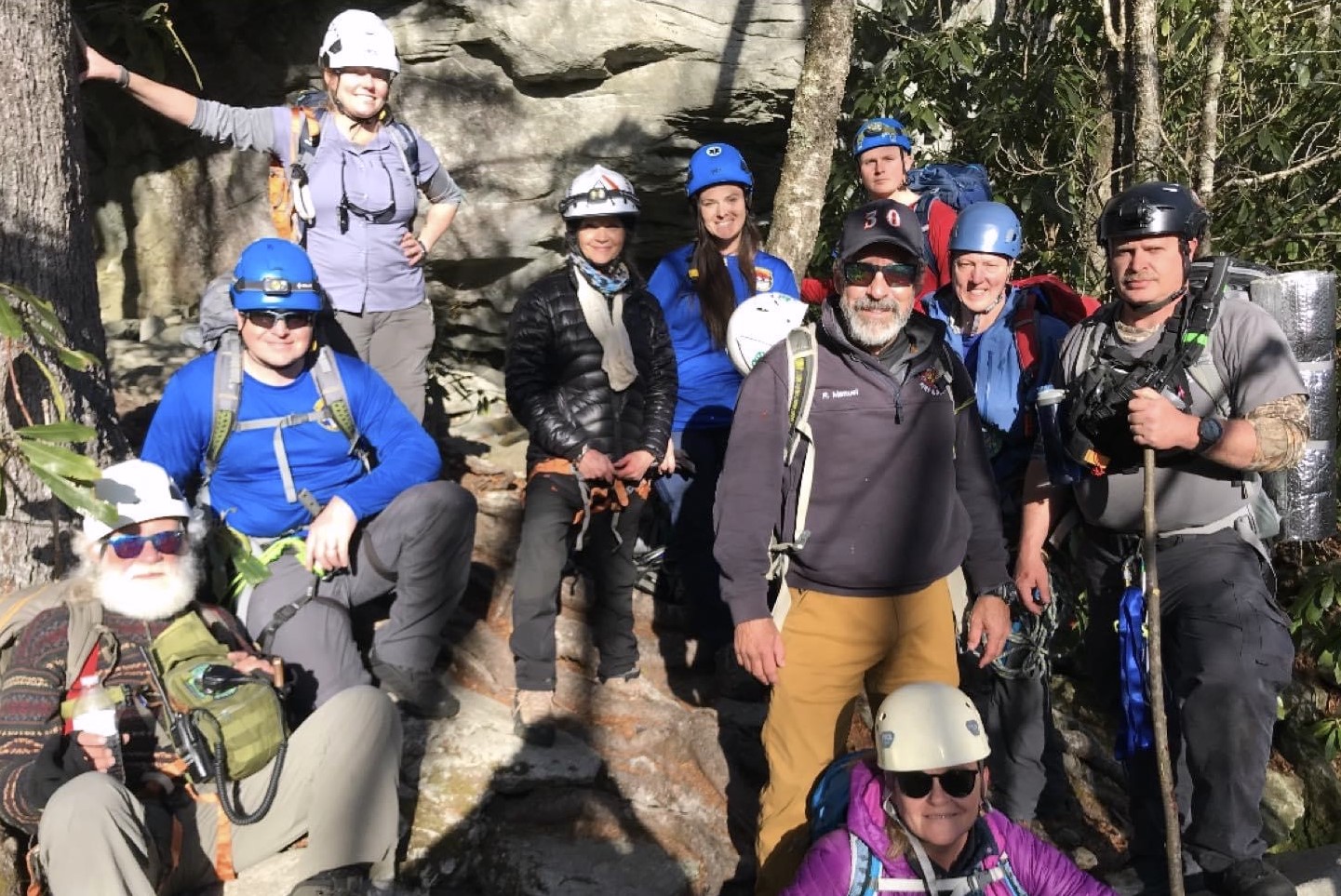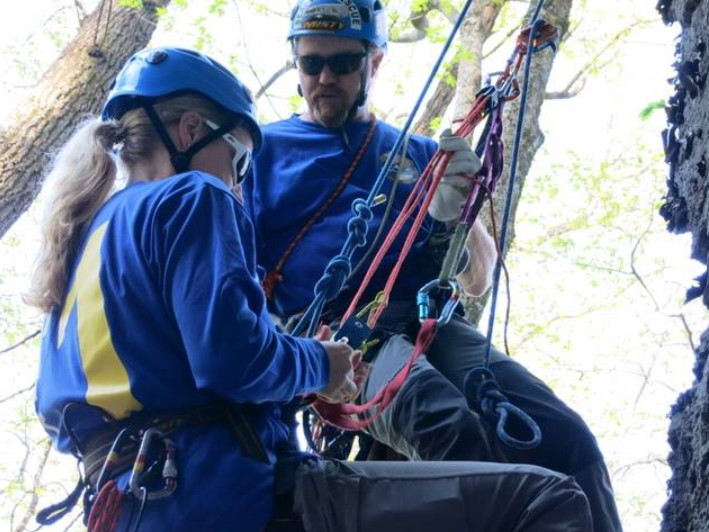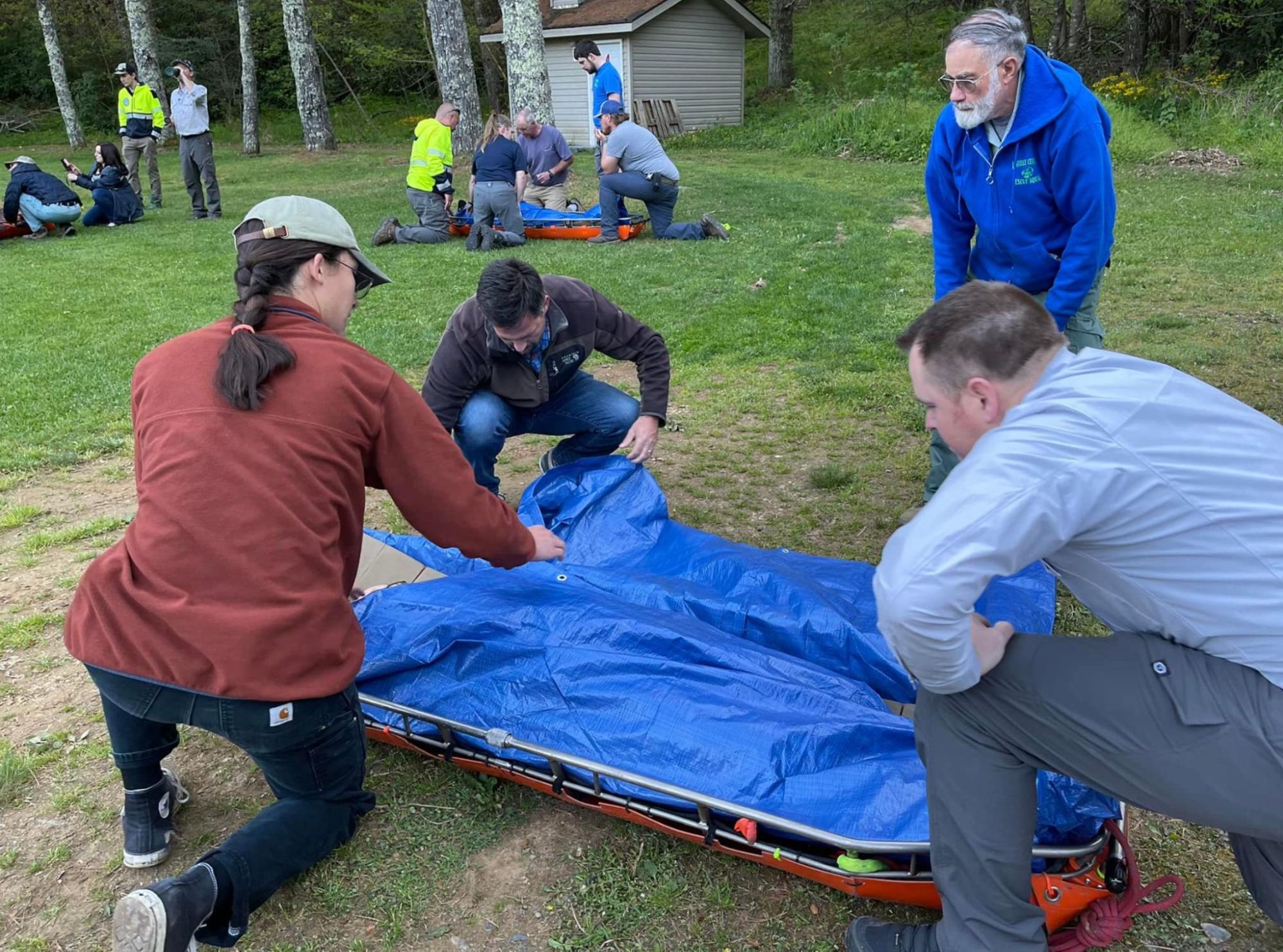 Just Imagine... It's 5:30 pm on a weekday, and you've just gotten home from work when your pager goes off. Dispatch requests emergency response to a multiple vehicle crash on Linville Falls Highway, not far from your home. You know that other members closer to the station will roll the squad truck and crash truck, so you head directly to the scene. You're the first responder to arrive and it doesn't look good. Your training takes over . . . "Is my scene safe, have I donned my PPE, what's my mechanism of injury, how many patients, what additional resources do I need?" You call county dispatch and request resources, establish command, secure scene safety, and begin patient triage. You've been there only seconds, but it feels like an eternity. You think, "This is where the training pays off." Whether it's a wreck like this one, or a motorcycle wreck on the Blue Ridge Parkway, an Alzheimer's patient reported missing from their home by worried family members, a group of hikers struck by lightning along the Appalachian Trail, or the rangers at Grandfather Mountain State Park needing assistance in the rope rescue of a fallen hiker, Linville-Central Rescue Squad members never know where or how they'll be needed. But they don't go it alone. If you're selected for membership, you'll have plenty of help, and we'll guide you in your training. Most of all, as we like to say in rescue, we'll help you "Expand your comfort zone! " And most importantly, you'll learn that serving others in need can be the most satisfying job you've ever known.
If you'd like to know more, join us at 7:30 pm, on the first Monday of every month, at 1940 Linville Falls Highway (Hwy. 221), Linville, (next to Land Harbor ). Our telephone is 828-722-2346, or email us at the address below. We accept applications for membership twice a year. Please come to a meeting and learn more.
We look forward to seeing you there.
Jim Taylor, President
Rob Calloway, Chief